Henderson, NV – Former Funeral Home Employee Claims Unlawful Practices, Cites Horrible Conditions and Mistreatment of the Dead
Henderson, NV (September 24, 2021) – Several weeks ago, the Nevada State Funeral Board gave the Hites Funeral Home, located in Henderson, a six-month suspension. Now, a former employee is speaking out.
The funeral home received the suspension for a number of reasons, including the mishandling of bodies and incorrect embalming practices. The board suspended the funeral home and crematory's license for the next six months.
A former Hites Funeral Home employee, Rayvon Thomas, said he worked at Hites and another funeral home simultaneously. Hites Funeral Home is located at 438 West Sunset Road in the Henderson area of Clark County. After seeing deceased infants stacked on top of each other, Thomas reported Hites to officials with the labor board, the funeral board, and the Clark County Coroner's office.
He took several photographs and videos of the operations at Hites before his termination, some of which show babies stacked together on a shelf and botched embalmings. Nevada state funerary law stipulates that funeral homes cannot stack human remains on top of each other.
Thomas also said record-keeping was also a problem at the business. He claims Hites regularly misidentified or mishandled bodies, and he believes some families may have the wrong remains.
Thomas has worked in the funeral business for five years, with a year and a half spent at Hites. His employers at Hites reportedly terminated him in July, and he claims Hites acted in retaliation after he threatened to report their unlawful practices.
Though Thomas called the funeral board numerous times, the board says they only take action on complaints filed online.
The funeral board is still overseeing the suspension process. Hites Funeral Home must bury, cremate, or transfer all remains by the end of September.
Funeral Home Negligence in Clark County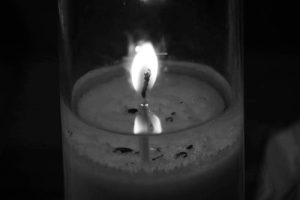 When you've lost a loved one, honoring their memory and preserving their dignity is of utmost importance. As a result, grieving families usually rely on funeral homes or mortuaries to handle arrangements. Whether they plan to bury or cremate their loved ones, families put their confidence into these funerary officials in their time of need.
Sadly, some funeral homes violate the trust of families. From abusing or mishandling the remains of the deceased to stealing the deceased's cherished possessions, these entities abuse mourning families and their loved ones.
For example, morticians may improperly or inadequately embalm remains, steal valuable items from the deceased, or even lose a body. In these situations, devastated families already grieving their loved ones may not know where to turn.
Those affected by funeral home negligence may have legal recourse. Families can contact a skilled and knowledgeable personal injury lawyer to learn more about their legal options moving forward. As a surviving spouse, child, parent, or heir of the decedent, you can work with a lawyer to determine your next steps. A lawyer will establish an action plan by evaluating a few elements in your case, including but not limited to:
Duty of care: A funeral home must owe you a duty of carre, which is typically established in a signed contract.
Breach of contract or duty of care: The breach of this duty of care may include improper storage of your loved one, loss of valuable items, and more.
Damages: Damages might include overpayment, lost property, and emotional distress.
If you've sustained damages caused by funerary negligence, reach out to a civil attorney right away. Our attorneys can help safeguard your legal rights. At Valiente Mott, we will gladly review the facts of your case and tailor our advice to match your needs. And as a result, you can rest assured that we will answer all your questions thoroughly and compassionately.
Clark County Personal Injury Attorney
Our Las Vegas personal injury attorneys will stop at nothing to get you and yours the justice you deserve. At Valiente Mott, we will work to fight for your fair, full compensation. This compensation can cover your losses incurred as a result of funeral home negligence. We firmly believe that you and your family should never have to pay out of pocket in these incidents.
If you've suffered as a result of a funeral home's reckless or unlawful actions, don't wait. You can and should retain a competent, skilled lawyer as soon as possible.
Our experienced attorneys at Valiente Mott have spent years fighting for victims and their families. Please contact us at 702-296-5117 to schedule your free consultation at your earliest convenience.
Notes: Our team uses secondary sources when creating these posts. For that reason, we have not verified all of the facts surrounding each injury accident. If you locate any information that is not correct, please let us know right away so that we can correct the post to reflect the most accurate information about the accident. We will remove a post upon request.
Disclaimer: We write these posts to bring awareness to the dangers associated with driving in and around Nevada. We hope that these posts will remind our readers to practice safer driving habits and use an abundance of caution while operating a motor vehicle to prevent being injured in a serious accident. This post is not a solicitation for business. None of the information in this post is intended to be medical or legal advice. The photo used in this post was not taken at this actual accident scene.
https://valientemott.com/wp-content/uploads/2021/09/IMG_1437.jpg
533
800
Sandy Olds
https://valientemott.com/wp-content/uploads/2020/12/Valient-Mott-Web-Logo-1-300x66.png
Sandy Olds
2021-09-24 20:03:47
2023-03-22 17:28:25
Henderson, NV – Former Funeral Home Employee Claims Unlawful Practices, Cites Horrible Conditions and Mistreatment of the Dead